Personas, user journey mapping, wireframing, UI visual design, low and high fidelity prototyping.
I looked at how a Costa customer's experience could be improved through digital solutions. By taking a typical customer persona and mapping it against the entire journey from deciding to go to Costa to leaving the store it allowed me to identify and understand where the frustrations lie and what could be improved. The experience, needs and expectations varies immensely between weekday and weekend so I mapped both timeframes.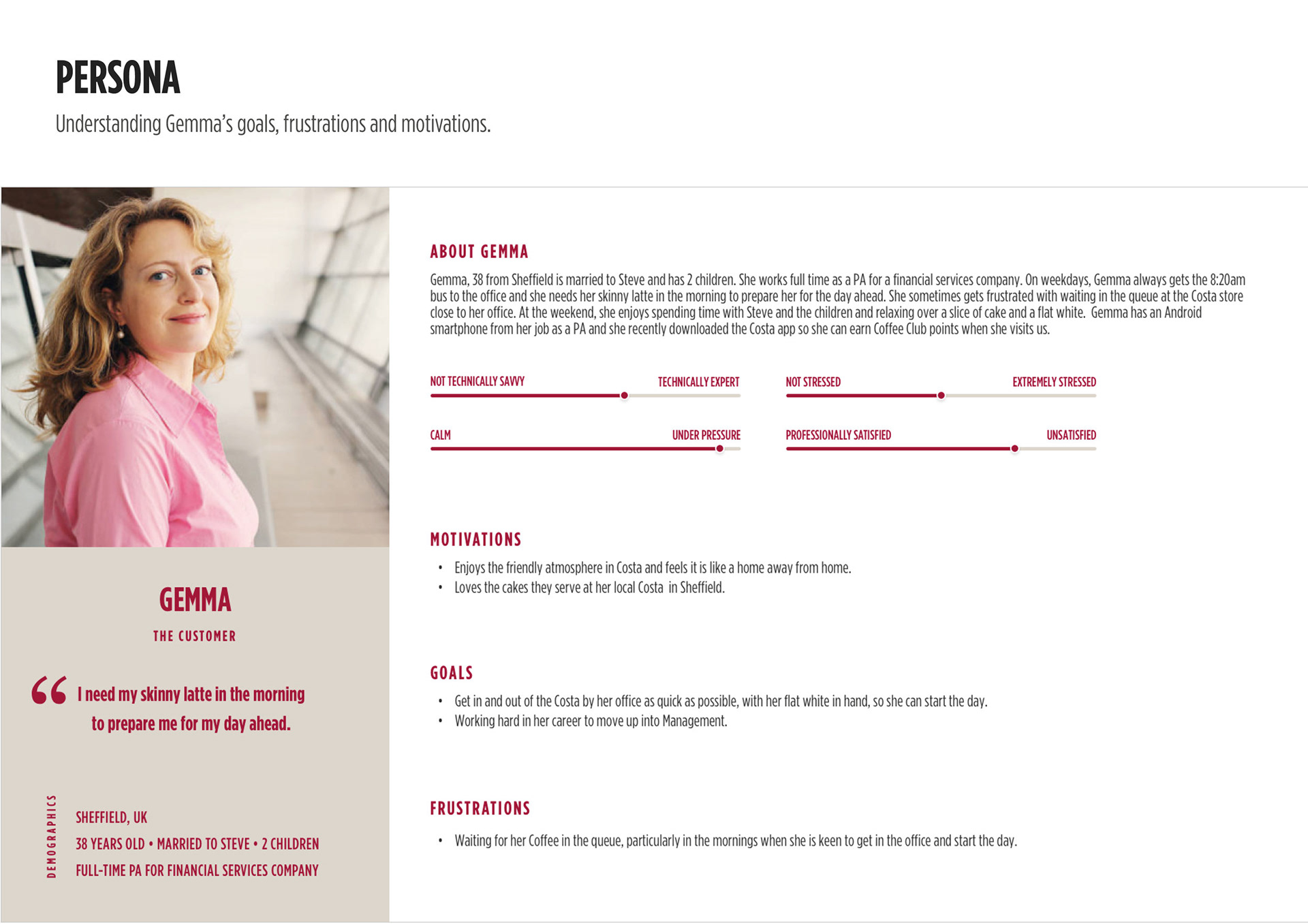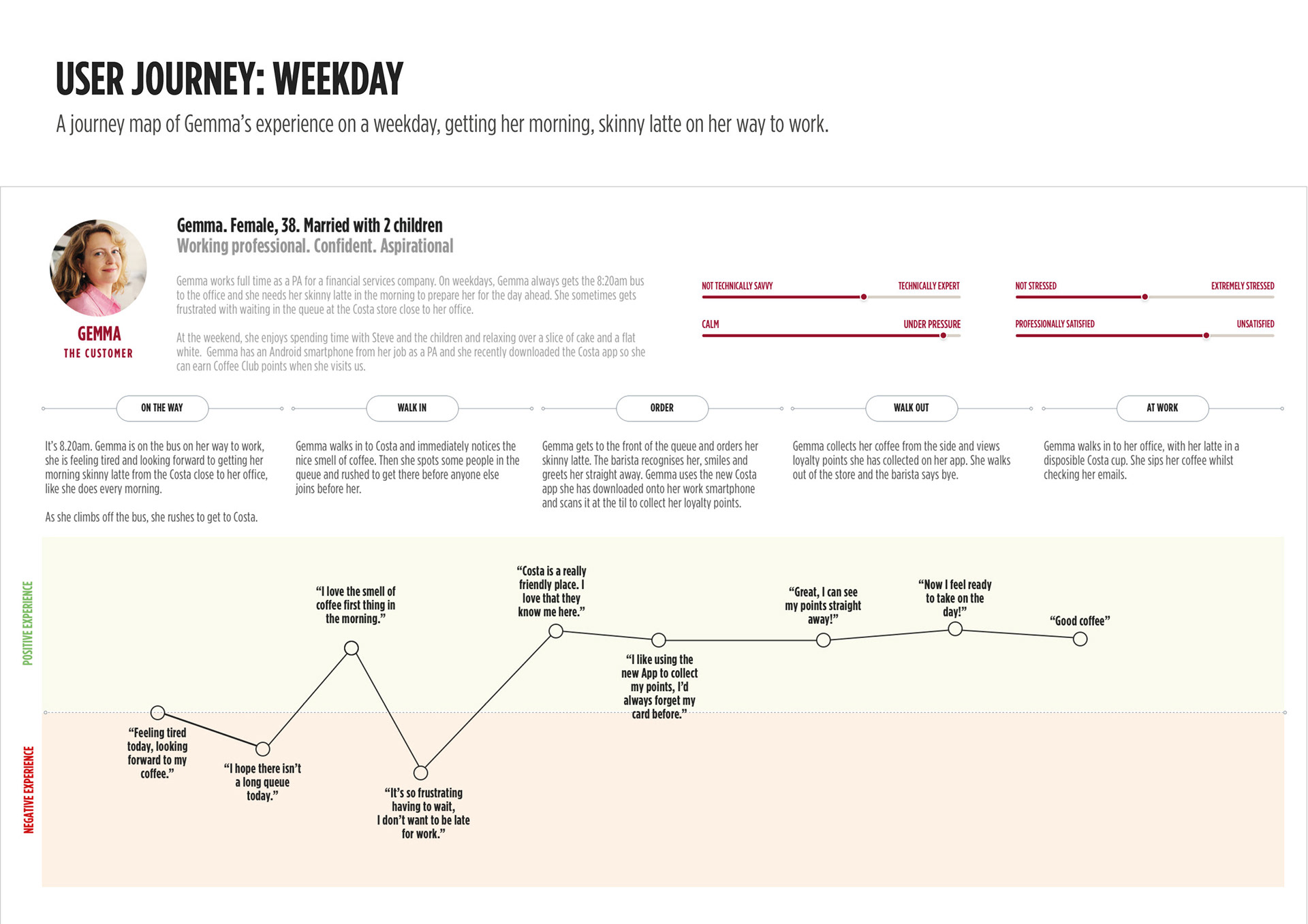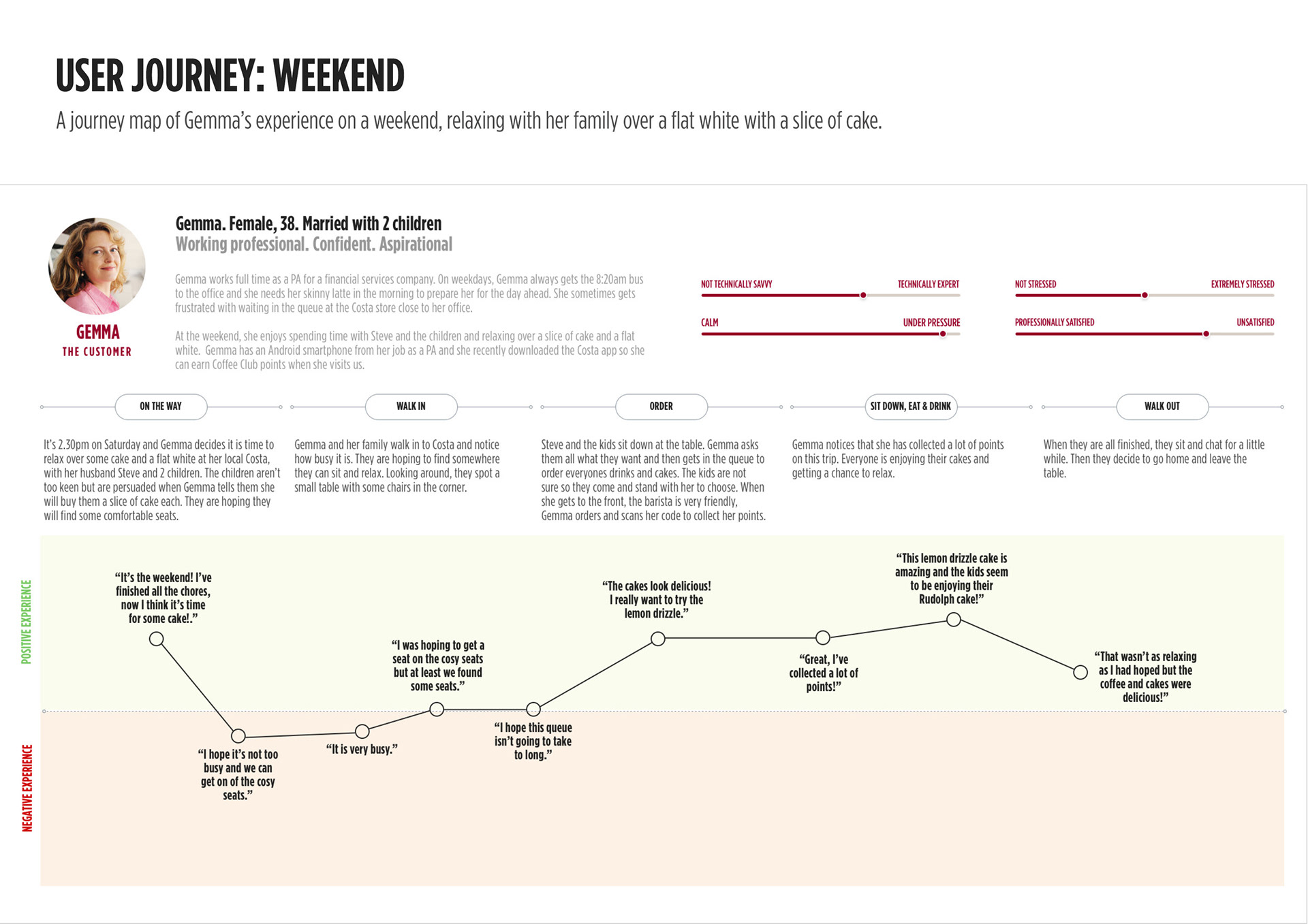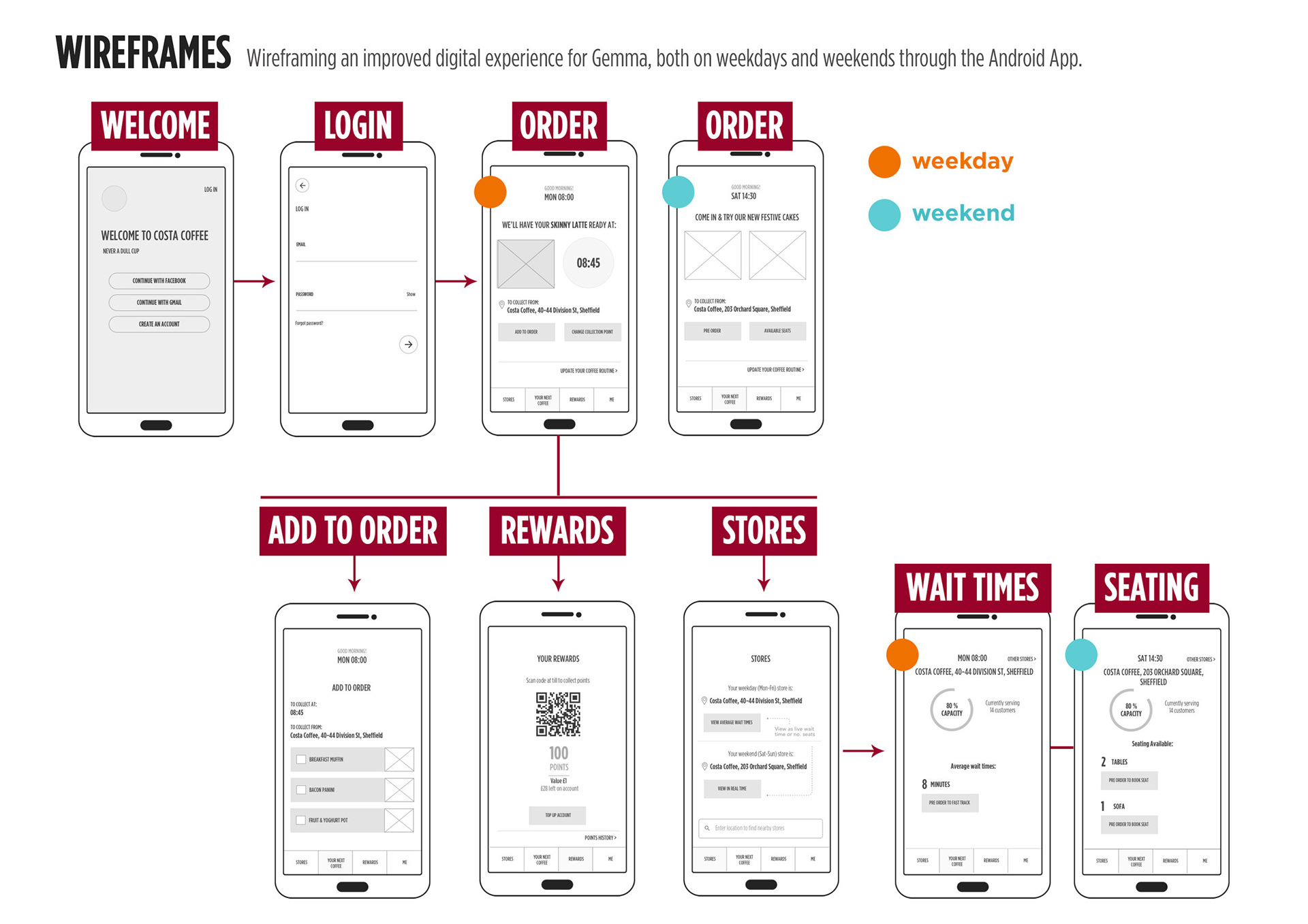 I created developed the idea of an online coffee ordering app that would allow Costa customers to save time when ordering and collecting their favourite drinks and snacks. It would allow customers to collect their coffee's from a stand by using the app to scan and identify themselves, collect their reward points and provide receipts all through the app. This would save them time on both queueing to order and then waiting to collect their drink, instead it would be ready for when they arrived and quick to pick up.