Prototyping, user research, usability testing, mapping.
Testing a new local navigation pattern for Which? on potential users, presenting findings back to the team and making adjustments based on the insights from the usability testing.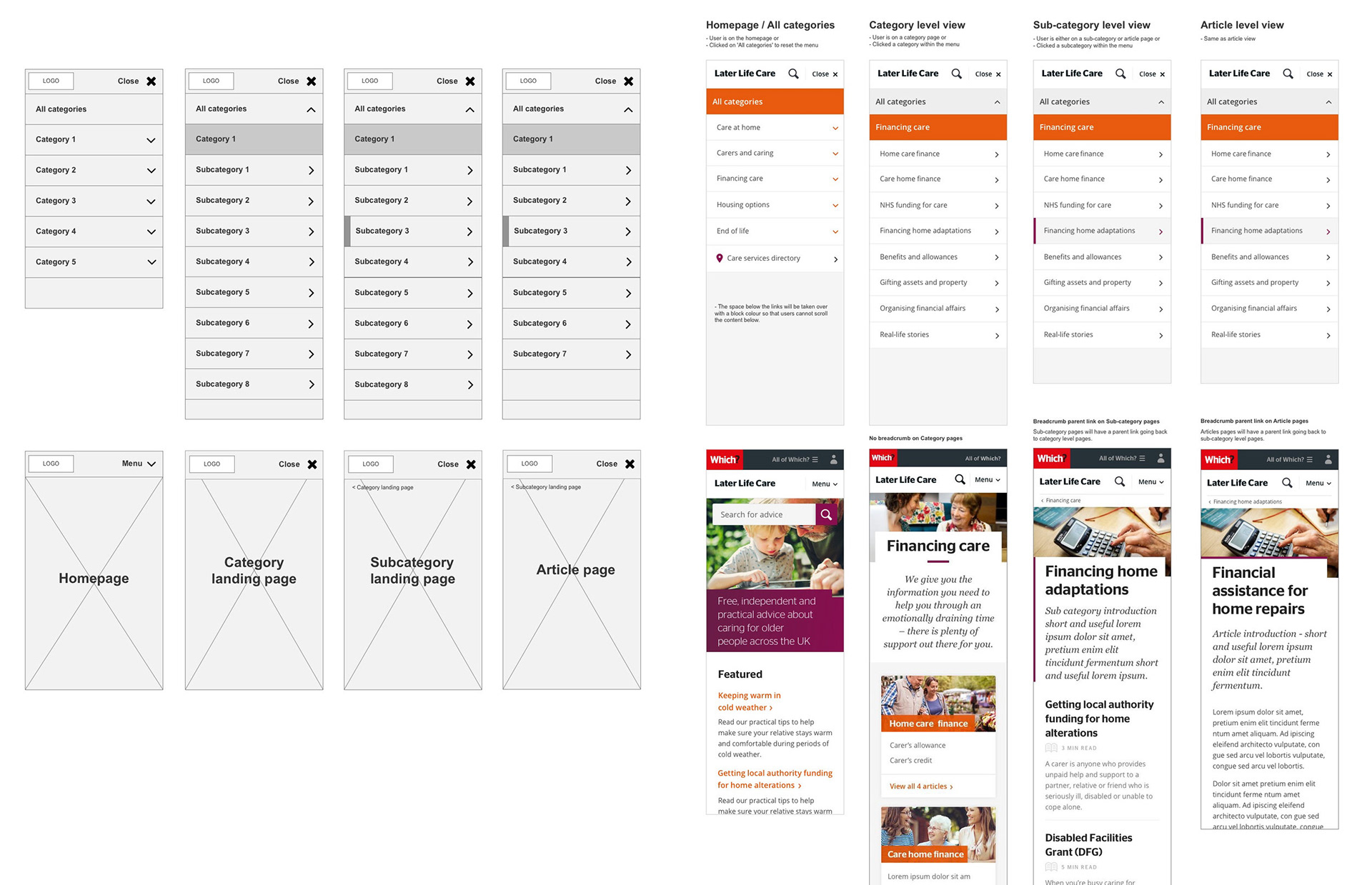 Working alongside another UX Designer, Visual Digital Designers, a Front end Developer and Product Manager I set up, conducted and analysed the usability tests for a proposed, new navigation pattern to be rolled out across all of the sub-sites within the digital landscape of Which?. Following the testing, we were able to identify the major usability issues causing confusion amongst users and resulting in errors such as landing on the wrong page because people didn't realise certain elements were clickable when they weren't and vice versa. We had two days of testing with time in between to iterate on designs and update the HTML prototype. I then presented the findings back to the team and proposed the best way forward before going into development with the final design.
Below shows a snapshot of the user testing plan, tasks and assumptions, findings, recommendations and changes after day one and two of testing.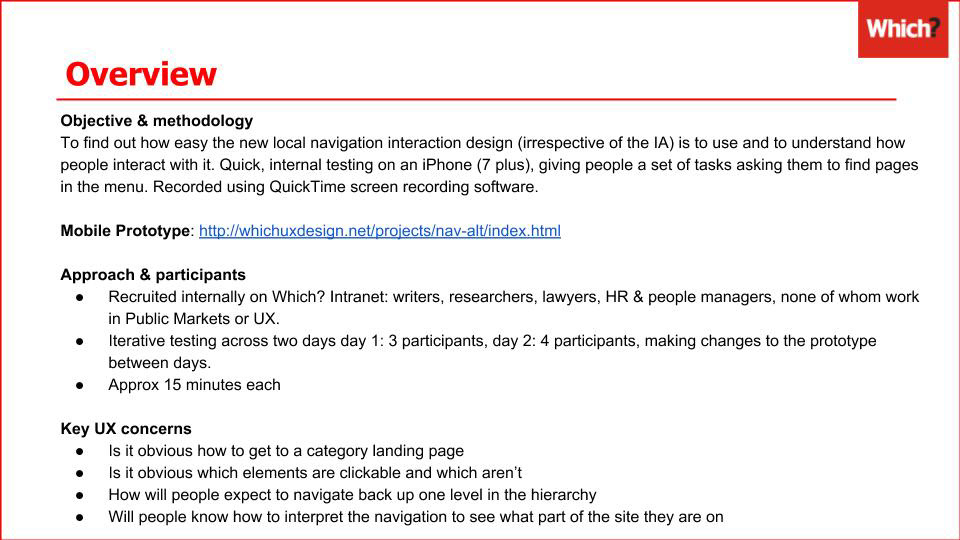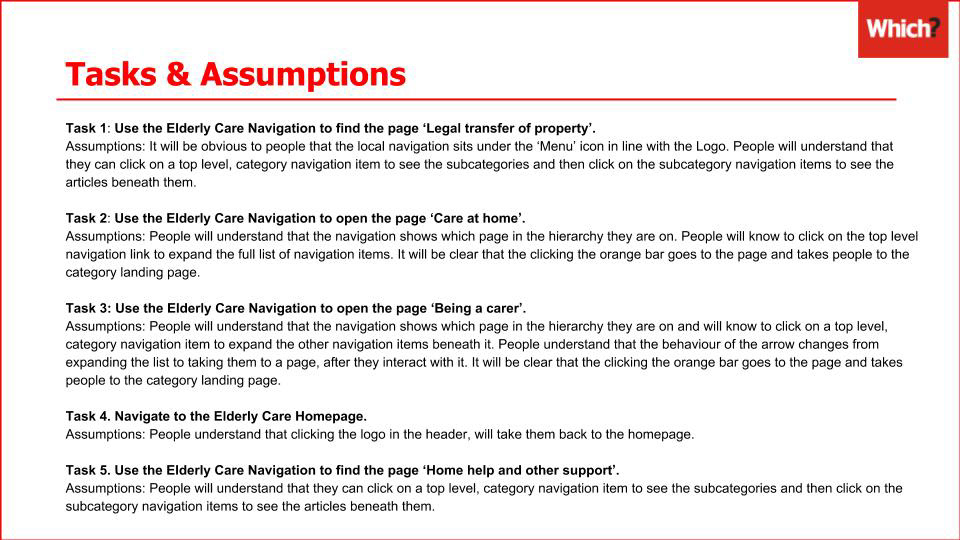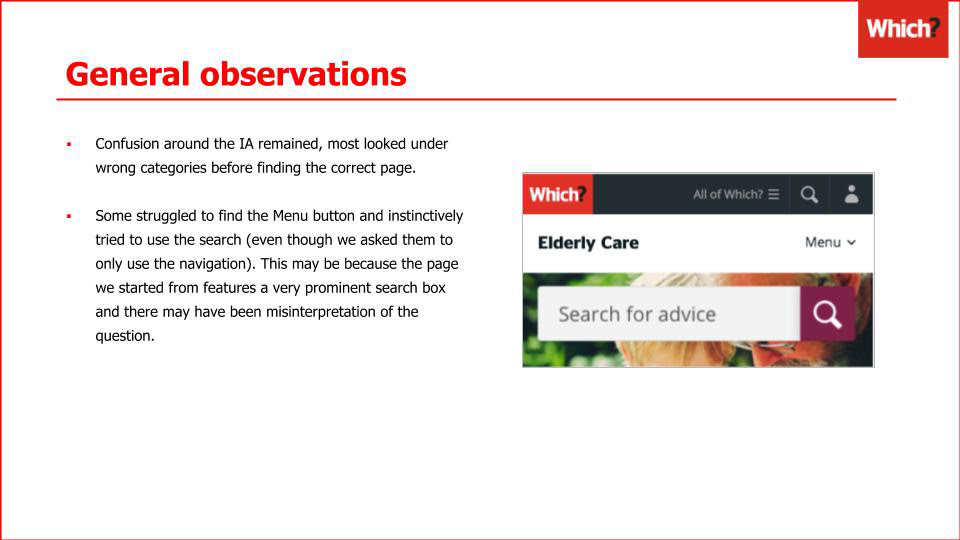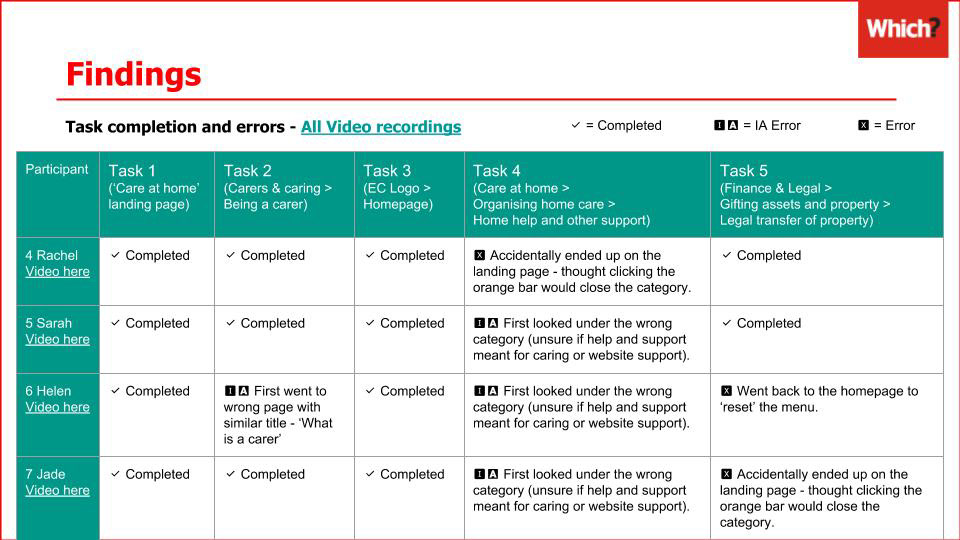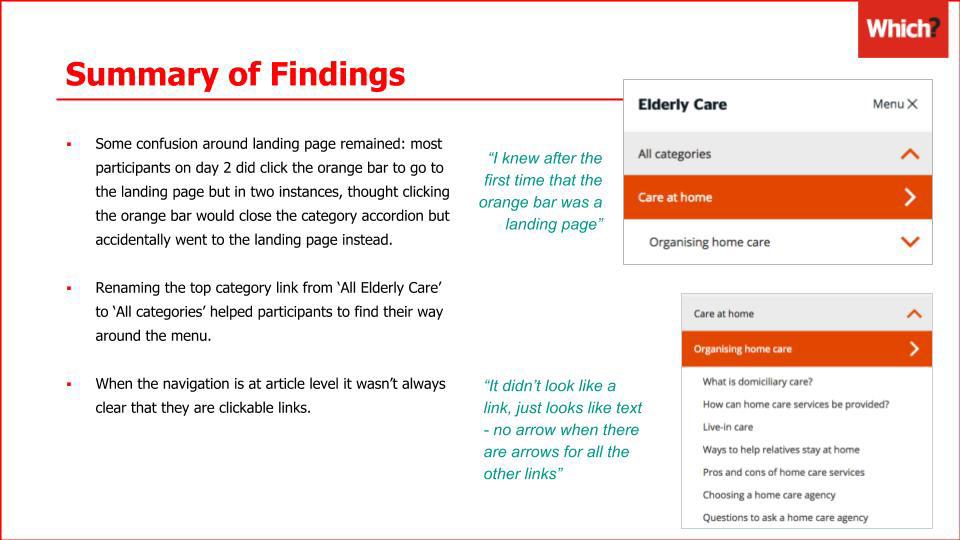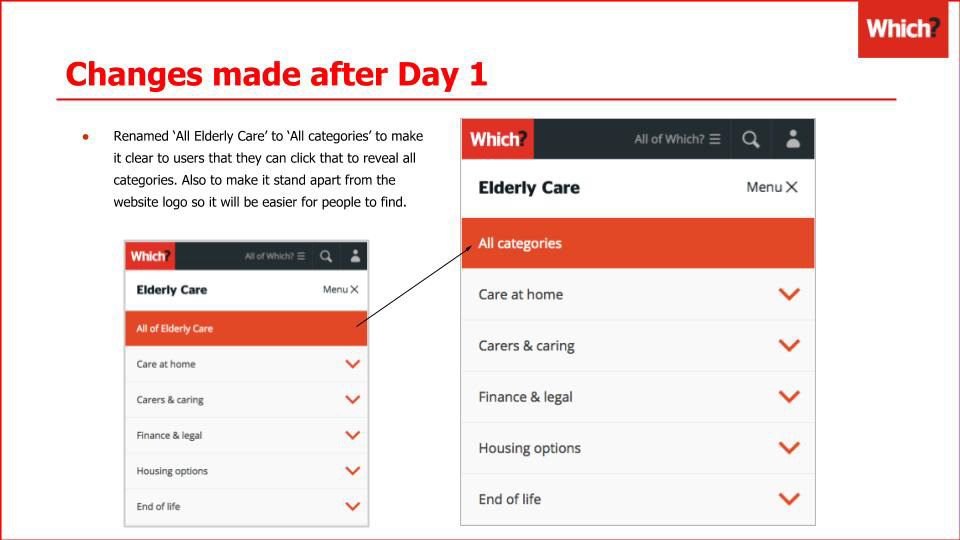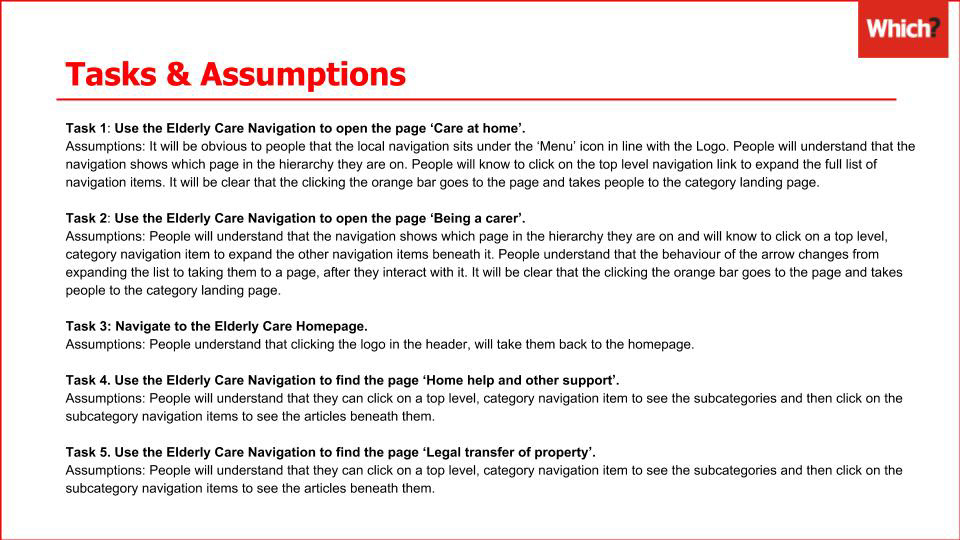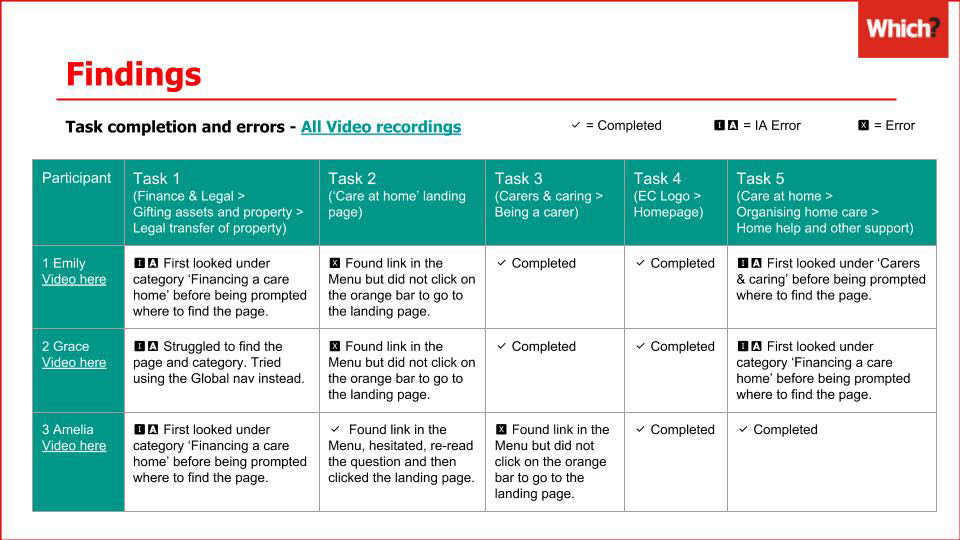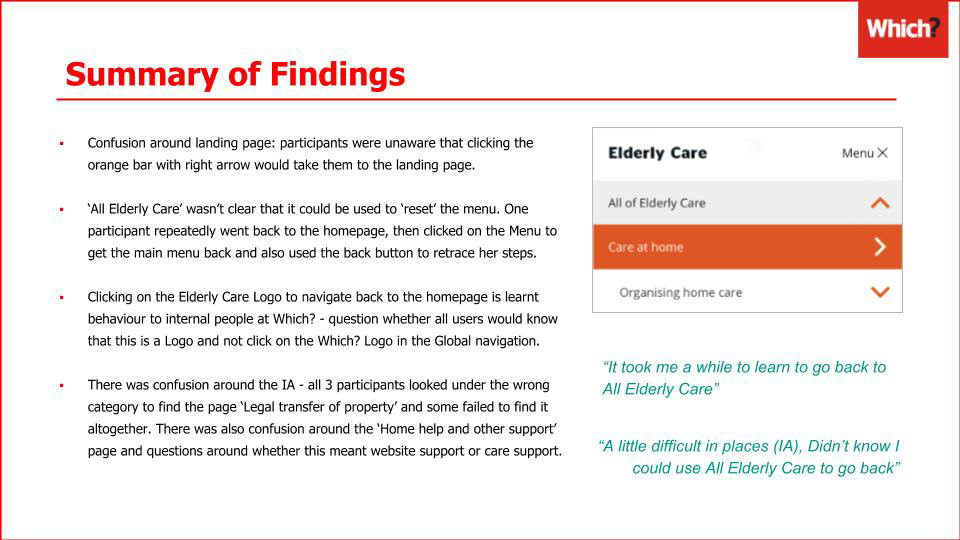 Whilst we were testing the navigation pattern and interaction design itself, it became synonymous with the IA: confusing labelling because very apparent. I reviewed the existing site map and together with the Content Managers, made changes the naming conventions to avoid confusion in our users and help them find they way around more easily.