The London Clinic is one of the UKs largest private hospitals. They have approx. 75 rooms across 5 buildings which they let to 200 Private Consultants with a range of specialities.
The central Appointments Office have to manage a large volume of appointments and enquiries per week on a basic, outdated, badly performing and disconnected system. The system needed a complete overhaul and together with the a Business Analyst, I helped to design a new appointments system.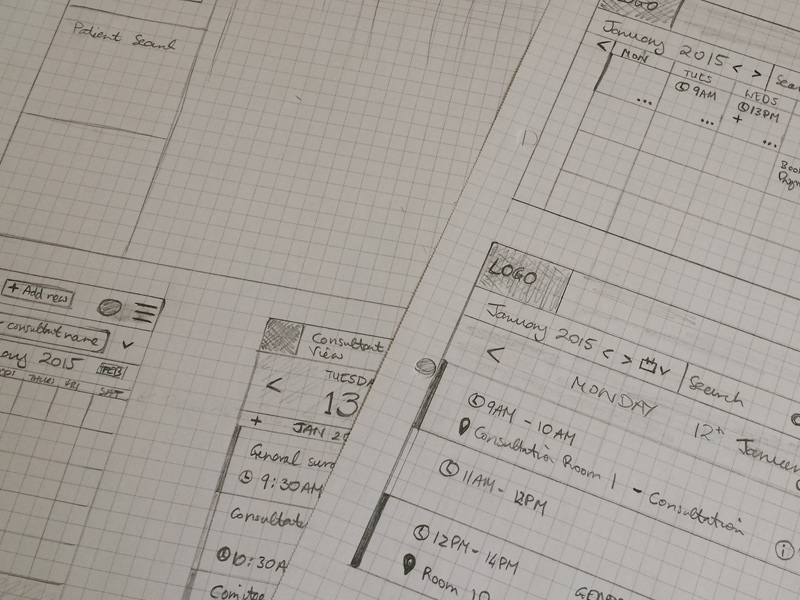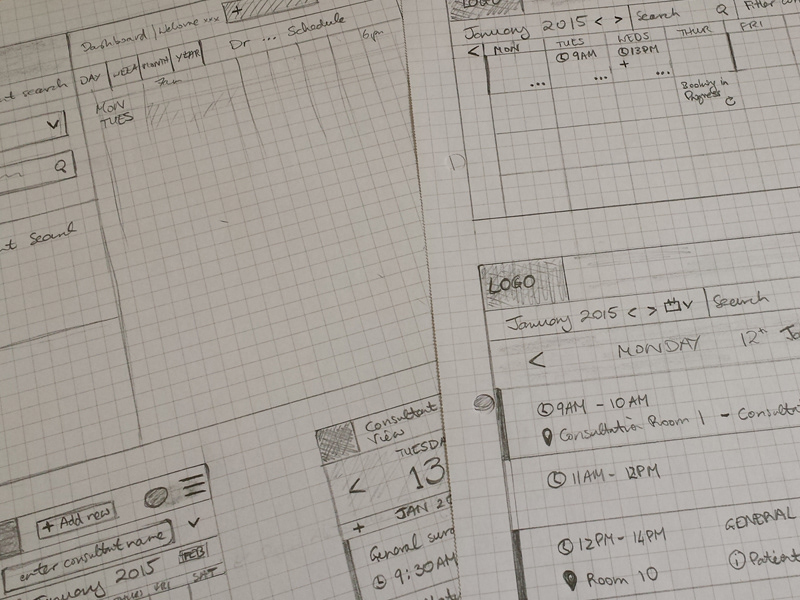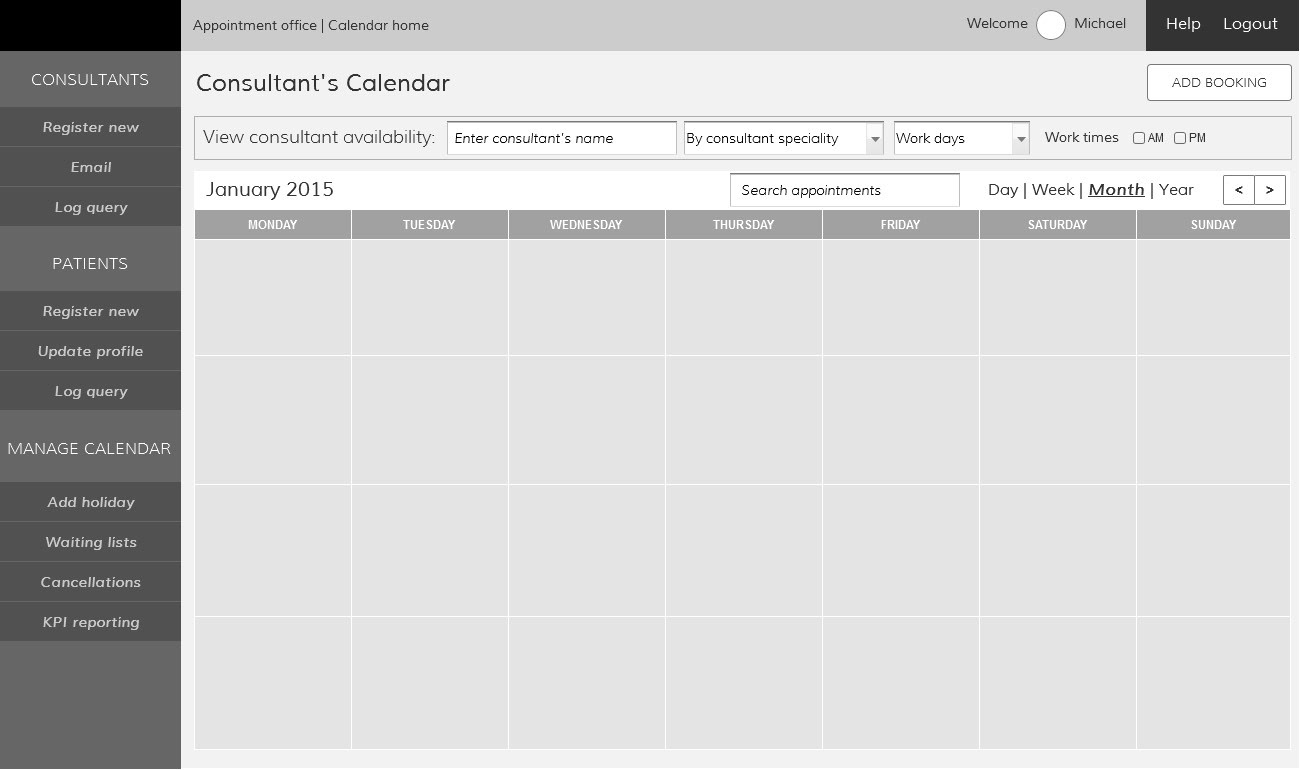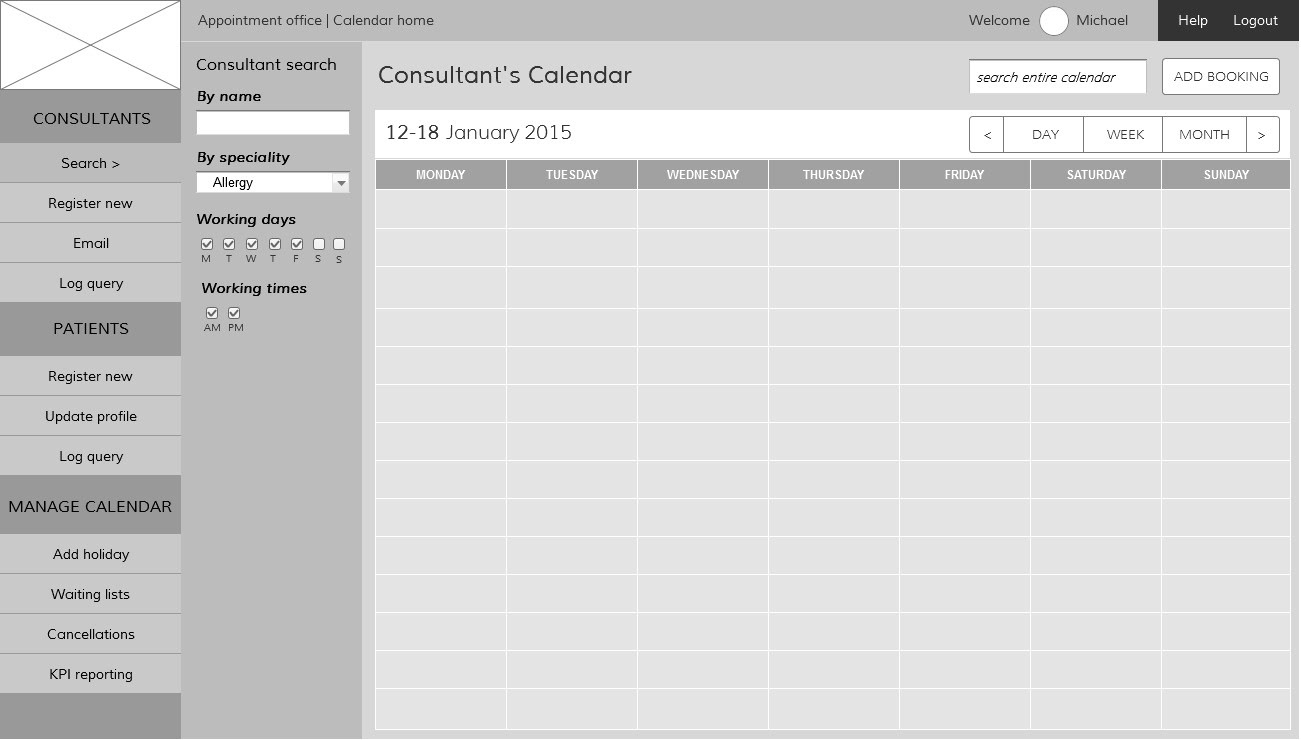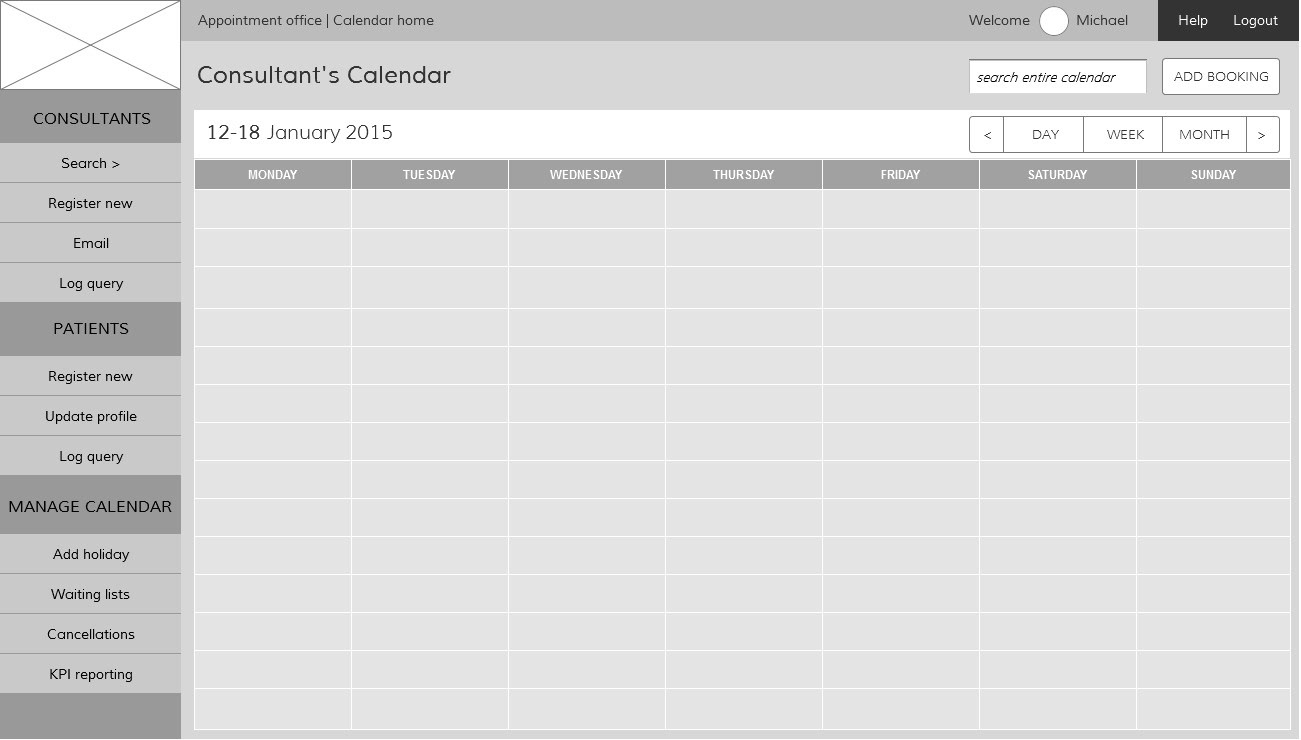 I begun by sketching initial ideas and sharing those with the team, allowing us to iterate quickly and collectively. Then I created clickable wireframes using Axure, allowing us the get a feel of the user journeys of the new tool and to gain further feedback.