Logo design, branding, UI design
Yellow Brick Road is on a mission to help women to reconnect with themselves, find what they need to realise their potential and help them to make the most of every day and become the best they can be.

It is aimed at professionals, mums, retired, widows, elderly and the corporate market with the goal for all members, both virtual and physical to feel an improvement in their overall wellbeing. 
It is all about inspirational content on creativity, wellbeing, mindfulness and personal growth. 

I was approached by Yellow Brick Road to design their brand, colour palette, website and online marketing materials. Inspired by their mission, I found this a hugely exciting project! 
I begun by sketching out ideas for the brand, taking the visual representation of the road and playing with the idea of a circle - a journey to a better you.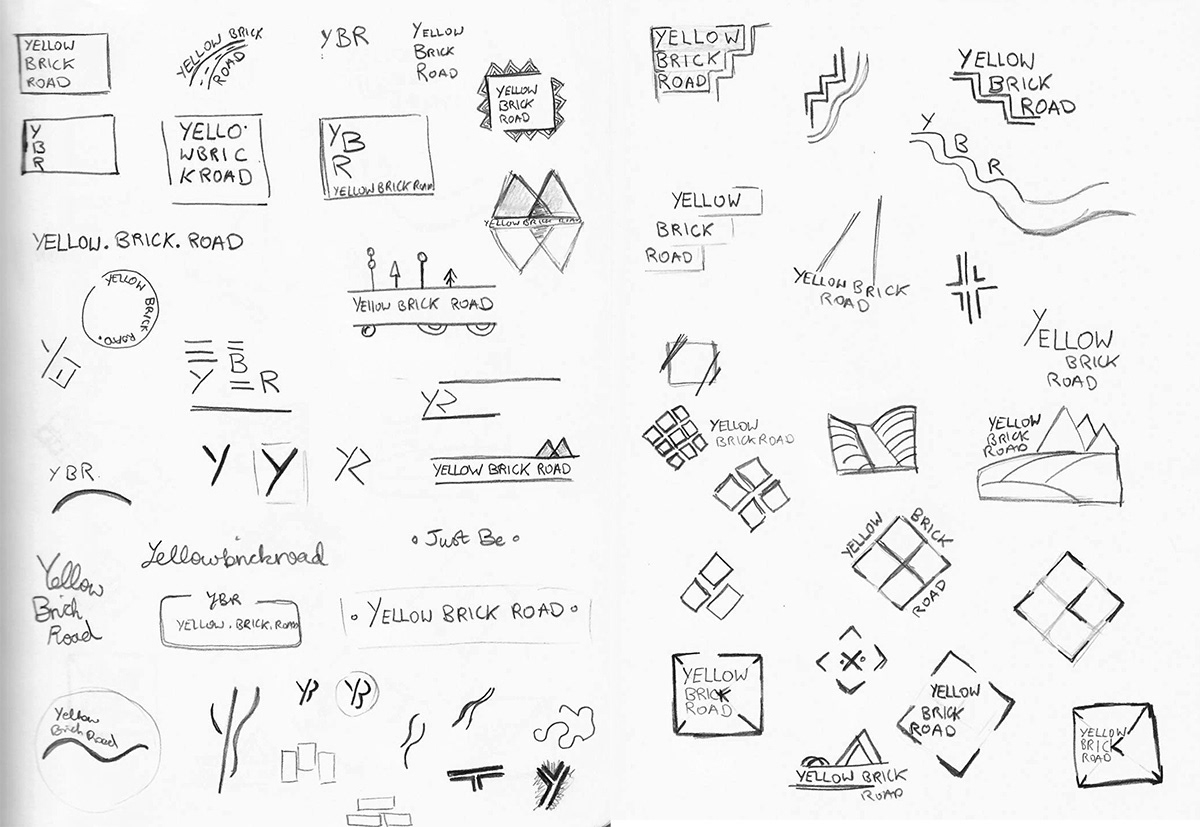 We worked through several different logo options before refining the ideas, down to the one that truly represented the ethos of the company and had the feel they wanted to create - arty yet sophisticated, luxury with personality.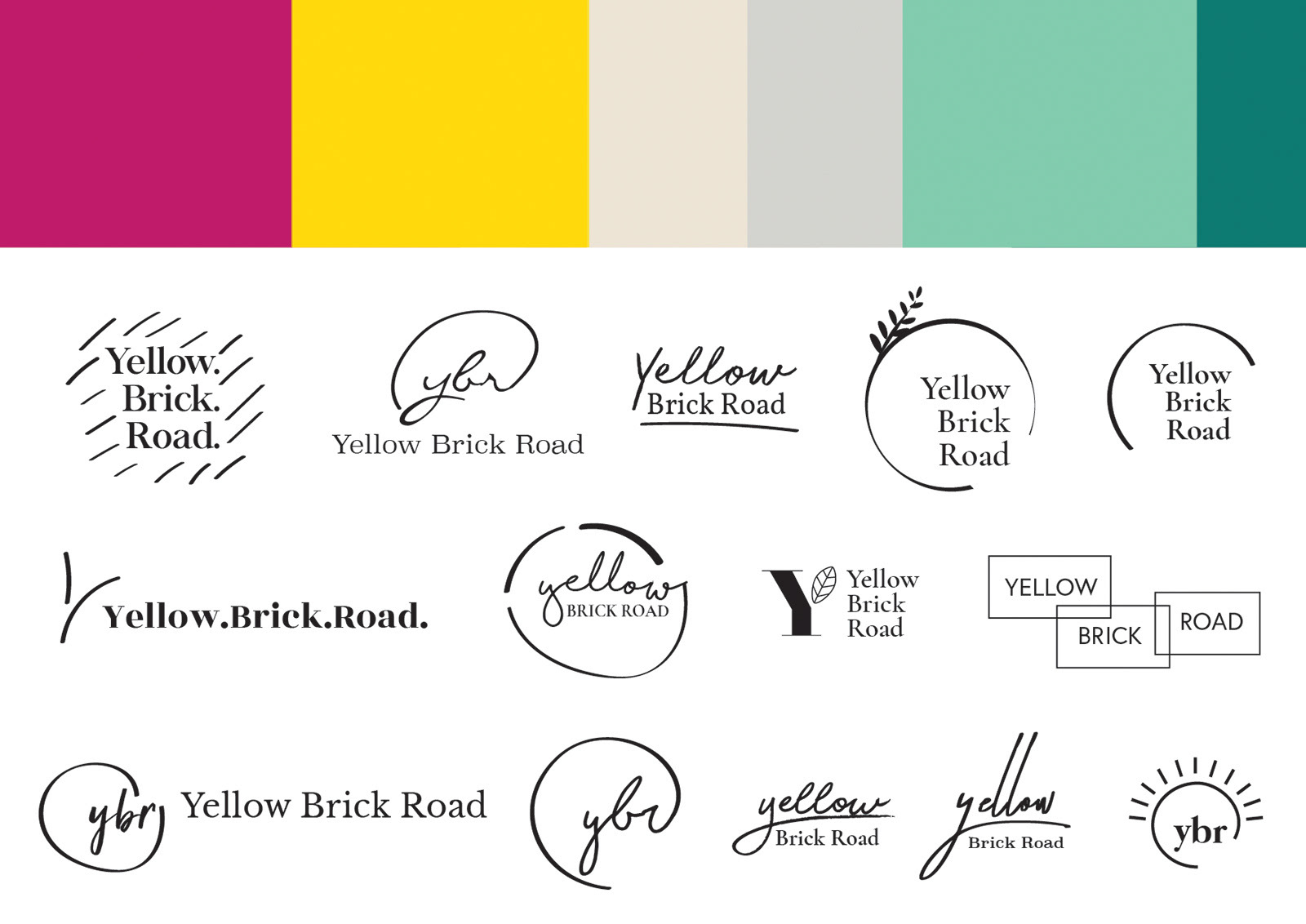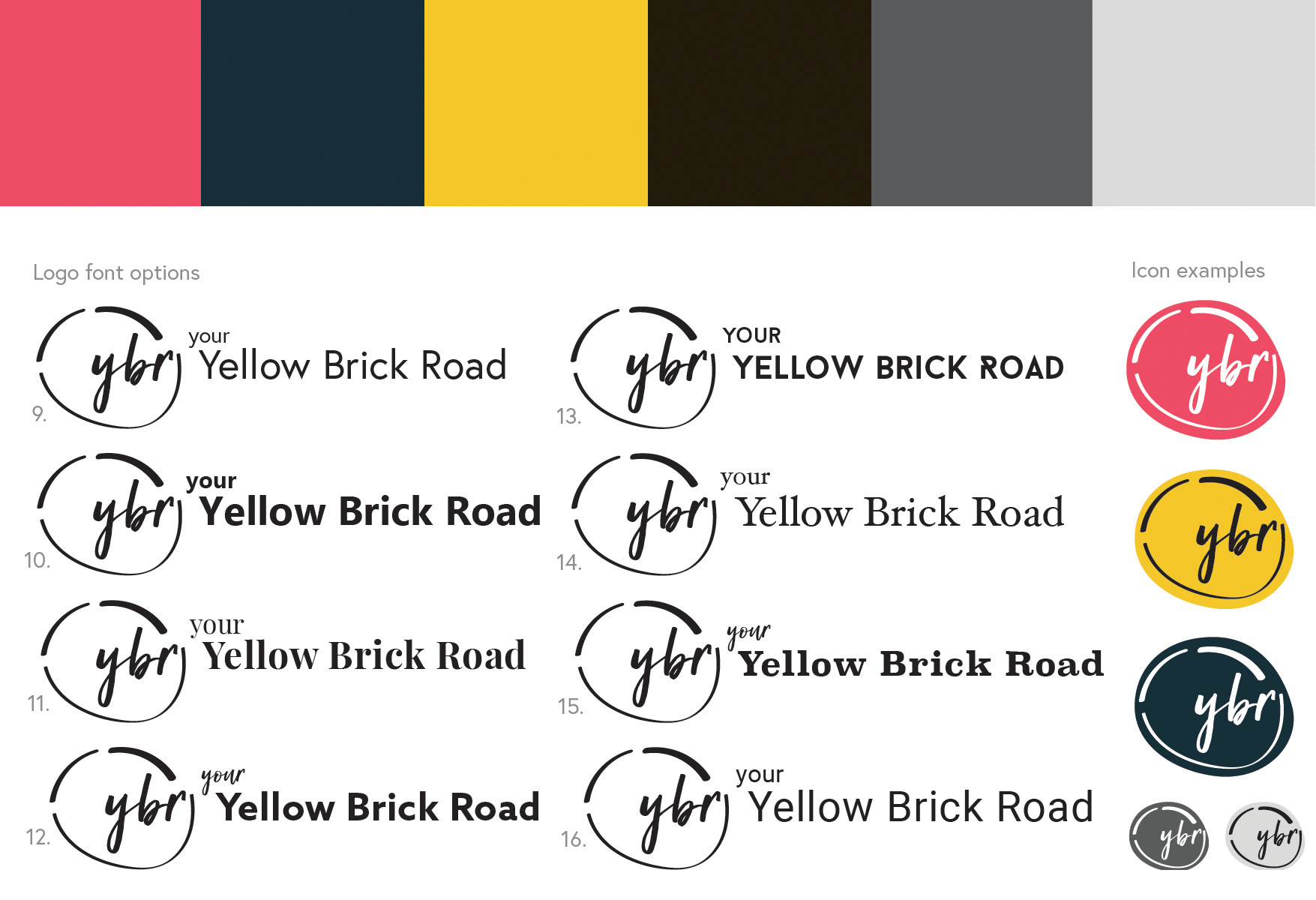 Once we had the branding defined and the team at Yellow Brick Road were happy with the result, I designed the look and feel of their website. We wanted to bring across the personality of the brand whilst also showcasing what they stand for. The theme had to adapt to their changing content and marketing needs, whilst still being easy to use and scan.